Meet Board & Committee Members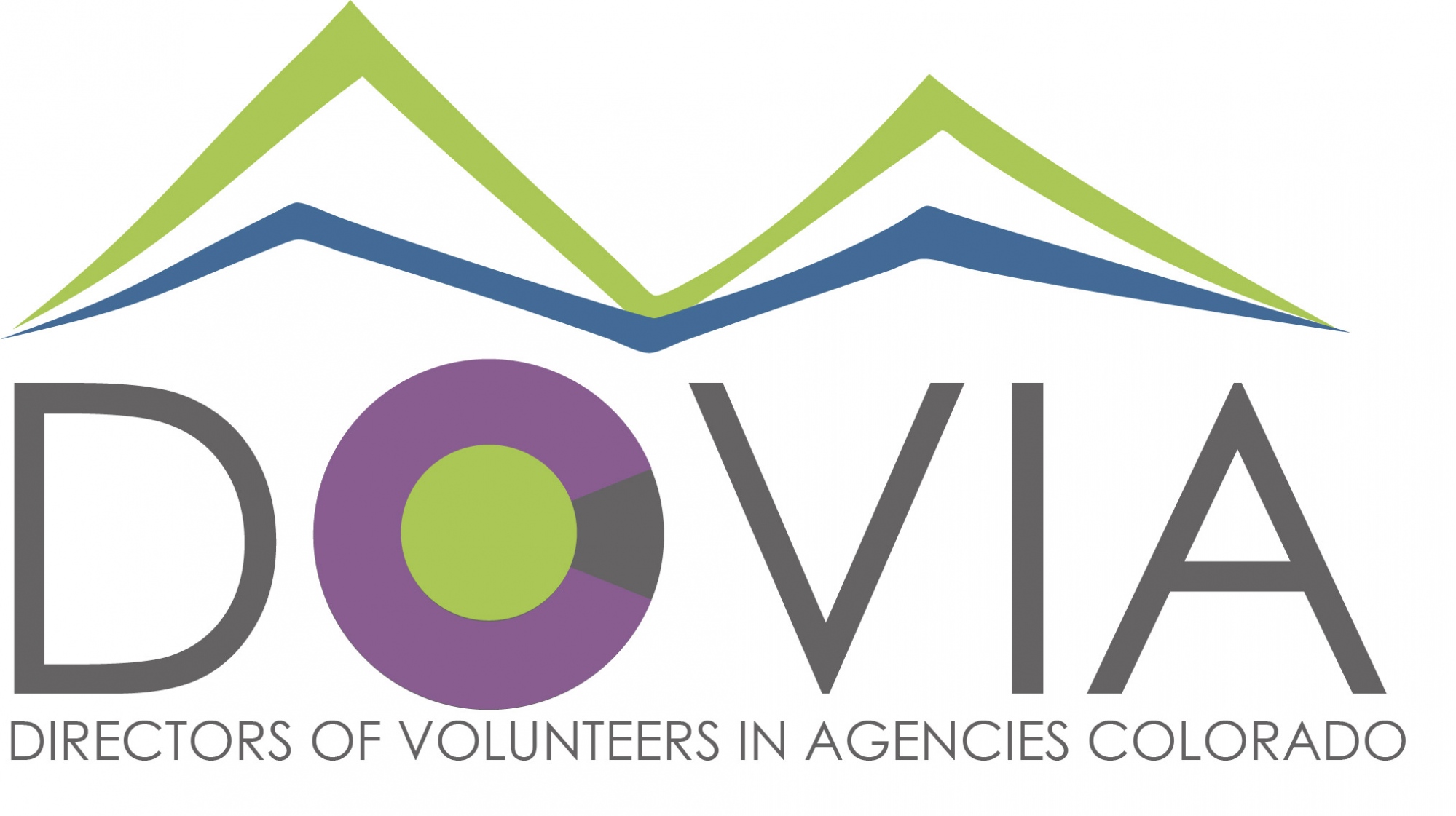 DOVIA Colorado Board & Committee Members
Want to contact a member of the board? Email doviacolorado@gmail.com and we'll put you in touch! We've also provided you with individual contact information in case you'd like reach out directly. The DOVIA Colorado board is currently recruiting for more leadership--take a look at the benefits and how to join this exciting team today!
---
Audrey Glasebrook
Education Committee Co-Chair & Board Member

Audrey Glasebrook is the Volunteer Program Manager for the Poudre River Public Library District and has worked in the volunteer engagement field since 2012. After serving as volunteer coordinator for a couple non-profits in Washington, DC, she moved to Fort Collins in 2016 and worked with the Retired and Senior Volunteer Program at Volunteers of America before coming to the public libraries. She joined the DOVIA board in 2018 and chairs the Larimer County education committee, helping to plan education sessions throughout the year. When she's not working with volunteers, you'll find Audrey hiking, biking, gardening, traveling, and hanging out with her husband, Luke, and adorable German Shepherd pup, Ursa.
---
Bobbie D'Addario
CCOV Committee Co-Chair & Board Member

Bobbie D'Addario has been a long time DOVIA member and served on the board in the late 90's for about 5 years. She began her position as the Volunteer Coordinator for the Colorado Chapter of the Alzheimer's Association in 2021. She loves getting to know so many incredible volunteers and working with such a talented staff. Bobbie started out her career as a social worker in Buffalo, New York. She quickly realized that her passion was working with volunteers and has worked in the field of volunteer management for over thirty five years. Bobbie worked for many years as a youth director and volunteer coordinator at Smoky Hill United Methodist Church and also spent several years managing volunteers who provided services to the homeless, low-income people and folks in recovery at Aurora Warms the Night, Family HomeStead, the Mental Health Association of Colorado and Ready to Work Aurora. Bobbie is the mother of two adult children and grandmother to three. She has been married to Bob for thirty seven years. Bobbie is the author of a book named "Mirror, Mirror in the Trash" which is a book that deals with self-esteem and body image, spirituality, sexuality and more for women of all ages. She loves to travel, read, write and sing and she hopes to retire from the Alzheimer's Association…. but not for several years!
---
Heather Jackson, CVA
Education Committee Co-Chair & Board Member

Heather Jackson has been a DOVIA member since 2013 and joined the DOVIA Board in 2021. She lives in Ft. Collins, and is currently the Volunteer Services Manager for UCHealth Greeley Hospital. Heather has a degree in Human Services and obtained her CVA in 2016 (with renewal in 2021). She began working with volunteers in 2010 and loves finding ways to create purpose and belonging for the volunteers in her programs. She has previously worked for the Denver Rescue Mission, managing volunteers and interns at their two Northern Colorado facilities, and also at Volunteers of America in Ft. Collins, helping to oversee their AmeriCorps Seniors RSVP program. Heather is active with the Council for Certification in Volunteer Administration (CCVA), serving on their Ethics and Outreach Committees. She loves collaborating with others in the field and mentoring those new to volunteer management. Prior to her work in volunteer management, Heather was a travel agent and a business owner. In her free-time she loves to hike, and tries to climb a couple 14ers every summer with her son. She also really enjoys live music,
patio sitting (with beer or wine in hand!), and travel.

(Back to Top)
---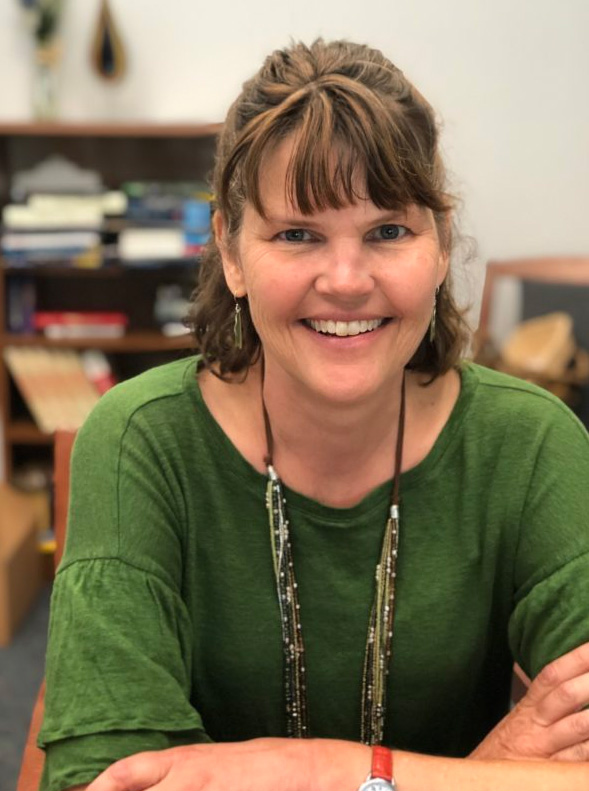 Lisa Hughes
Education Committee & Board Member

Lisa Hughes is Marshall Fire Local Liaison for United Policyholders. She is also helping re -design their volunteer management process. Previously, she was the Volunteer Manager at Meals on Wheels of Boulder.
She holds a Master of Social Work degree from San Jose State University, a Bachelors from the University of Colorado. Lisa has also worked in mental health, as a special education teacher and in various other nonprofits.
She lives in Erie, CO. Outside of work she enjoys singing, reading, exercising (Zumba) and being in the beautiful Colorado mountains. Lisa is originally from Austin Texas but came to Colorado to attend CU for college and has mostly been here ever since. She is excited to be on the DOVIA Colorado Board of Directors.
.
---
Dr. Jason Machado
Marketing Committee & Board Member
Dr. Jason Machado is a faculty member in the School of Public Affairs at the University of Colorado Denver. His research and teaching interests there include nonprofit management, nonprofit board governance and collaborative advocacy. Jason is excited to be a part of DOVIA Colorado because of his passion for fostering the sustainability, advocacy and education of the nonprofit volunteer community. Jason's wife is a

midwife

, and he is also the proud father of two boys. Jason and his family live in Centennial, where he enjoys watching 1980s movies, listening to live music, and spending time with his family in the outdoors.
---
Sarah Rice
Membership Committee & Board Member
Sarah became a DOVIA Colorado board member December of 2019, and serves on the membership committee. Sarah attended school at MSUDenver, receiving her degree in Human Services, with a concentration in Nonprofit Studies. After graduating college Sarah began working for Anchor Center for Blind Children where after serving in different capacities found her way into the volunteer management profession in 2018. Sarah is currently the Volunteer Manager at Anchor Center for Blind Children. Since jumping into volunteer management Sarah has had the opportunity to work with many passionate individuals who have the same goal of furthering Anchor Centers mission.
Sarah's priority in her free time is her family, and enjoys everything colorado.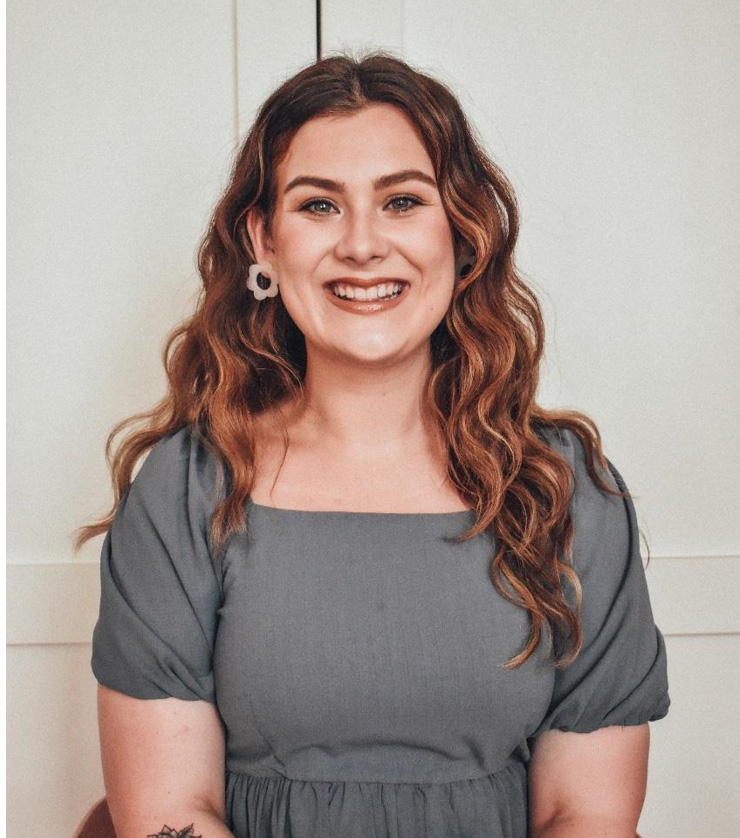 Fiona Norby
Membership Committee & Board Member
Fiona Norby has been a DOVIA member since 2018 and recently joined the board in 2022. She has
been in the volunteer engagement field for almost 5 years and is the Community Sheltering Manager
for the Humane Society of the Pikes Peak Region. Fiona obtained her CVA in 2022 and is
passionate about cultivating meaningful volunteer relationships and impactful experiences. Between
her own two children, four pets, husband, and the ever-rotating count of foster animals in her home,
there's never a dull moment for her both in and outside of work!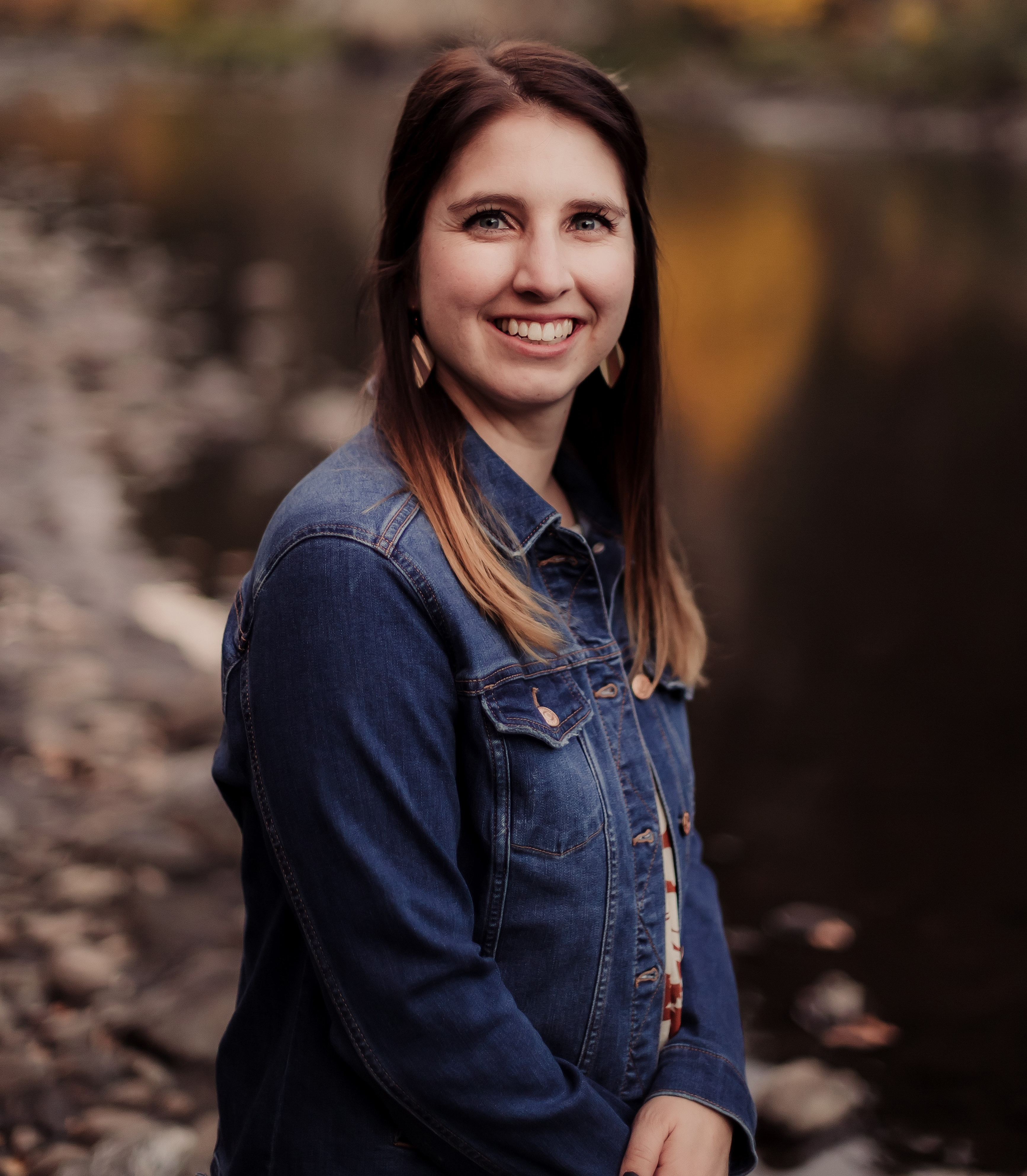 Lauren Rolfe
CCOV Co-Chair
& Board Member
Lauren Rolfe is the Volunteer Program and Social Media Coordinator for Denver Animal Shelter.
She has been in the volunteer engagement field for over 5 years. She recently joined the board in 2023. Lauren is passionate about setting up successful and meaningful programs. She finds working with volunteers incredibly inspiring and enjoys being someone who can cultivate an
impactful volunteer experience for someone giving back to their community.
Lauren has two young kids, two dogs, and a husband that also works in animal welfare.
She enjoys reading, hiking, and planning parties as hobbies in her spare time.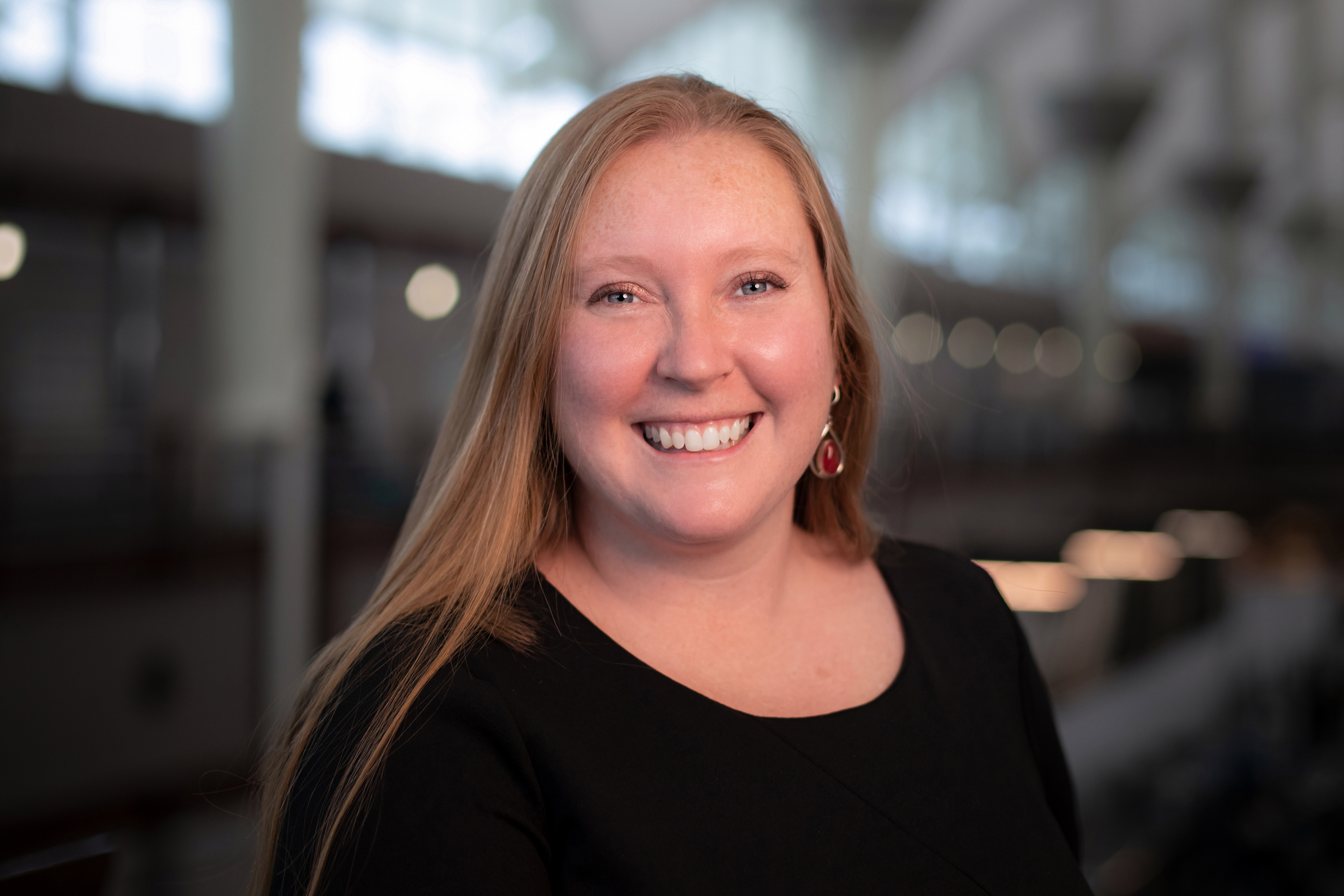 Karla Grahn
Marketing Committee Member& Board Member
Karla Grahn is the Volunteer Program Manager at Denver International Airport (DEN). Karla came to DEN in September 2019 with 15 years of experience coordinating volunteers for the City of Lakewood and training mammals for the Denver Downtown Aquarium. Karla is happy DEN provided the opportunity to blend her two passions by managing both the Ambassador and Canine Airport Therapy Squad (CATS) volunteer programs. She is responsible for the recruitment, training, recognition, and volunteer program development at DEN. Karla strives to create volunteer programs that are fun, educational, inclusive, impactful and that support the organizational mission of "Winning the Hearts of our Customers." In her free time, Karla loves enjoying the Colorado Mountains with her husband, son, and two dogs. You can catch her hiking and camping in the summer months and snowboarding in the winter.
---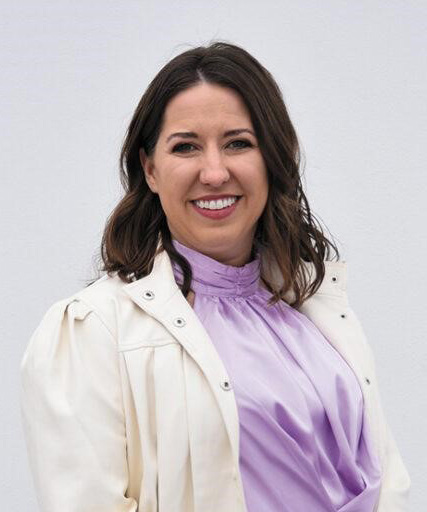 Brittany Smith
Board Member
Brittany is the Volunteer Engagement Director for Care and Share Food Bank for Southern Colorado. She was offered the chance to dip her toes in the figurative water of volunteer engagement in 2018 and has loved it ever since! Recognizing the need for more peer networking and education for the Southern Colorado region, she formed Volunteer Engagement Professionals networking groups in both Colorado Springs and Pueblo. Brittany joined DOVIA as a board member in 2023, where she hopes to continue to build support for Volunteer Engagement Professionals throughout the Southern and rural parts of the State.

In her "free" time, Brittany spends as much time as possible with her family and pets. They love to frequent local parks and businesses, play board games, hit the bike trails, and have family dance parties in the living room.
Additional Committee Volunteers
Membership:
Abby Krstulic (Chair)
Sarah Rice (Board Member)
Julie Enderby
Fiona Norby (Board Member)

Vollee Alliance
Jillian Allison

CCOV - Colorado Conference on Volunteerism Planning Committee:
Bobbie D'Addario (Co-Chair)
Lauren Rolfe (Co-Chair)
Emily Dobish
Jordan Rossi
Education:
Audrey Glasebrook (Co-Chair)
Heather Jackson (Co-Chair)
Katy Voldrich
Carly Marguis
Lisa Hughes (Board Member)
Katie Lundy
Kerri Stroupe
Sue Schafer
LouAnn Deklava
Deanna Toney
Madison Taylor
Grace Vigil
Amy Threewitt
Meredith Skogland

Marketing:
Nicole Quinn (Chair)
Jason Machado (Board Member)
Karla Grahn (Board Member)
Jessica Rouch (admin)
(Back to Top)