The 2016 CCOV: In Review
Can't wait for CCOV 2017? A save the date is forthcoming!

Until then, check out last year's incredible conference! Review the complete 2016 CCOV Program and Schedule here!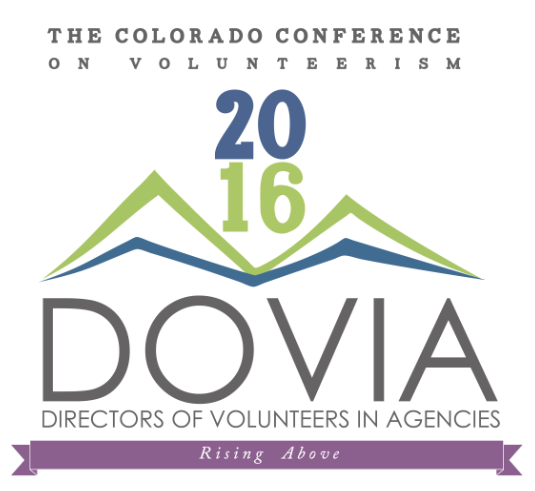 When? October 13th, 2016 from 8:30 am to 4:20 pm plus an optional happy hour from 4:30 to 6:00 pm!

What? The incredible Colorado Conference on Volunteerism!

Cost? Just $99 for members or $149 for non-members. If you aren't a member already, we will have the option to join when you register and receive the member's price!

Where? The American Mountaineering Center (710 10th St., Golden)

What Else? Register today and be sure you have a spot!
Program Announcement: We are excited and thrilled to share the full description of our speakers and sessions for the 2016 CCOV! Review the complete 2016 CCOV Program and Schedule here!

Our Keynote: We are proud to announce that Carrie Bennett of Learning Through Difference will be this year's incredible keynote speaker at our 2016 Conference!
Carrie is passionate about helping groups of all ages do their best thinking together. She is the founder of Learning Through Difference LLC, which provides facilitation, mediation, training, and conflict design services to businesses, nonprofits, schools, and local governments. Carrie's enthusiasm is infectious in all she does: as a backyard chicken enthusiast, active pickle-ball player, and conference keynote speaker!


2016 Sponsors of DOVIA Colorado


* Please note, we do try to take public photos at all of our events to use for Facebook and the website. Please let us know in advance if you've registered for an event but should not be in a photo. Thanks!