KEYNOTE Panelists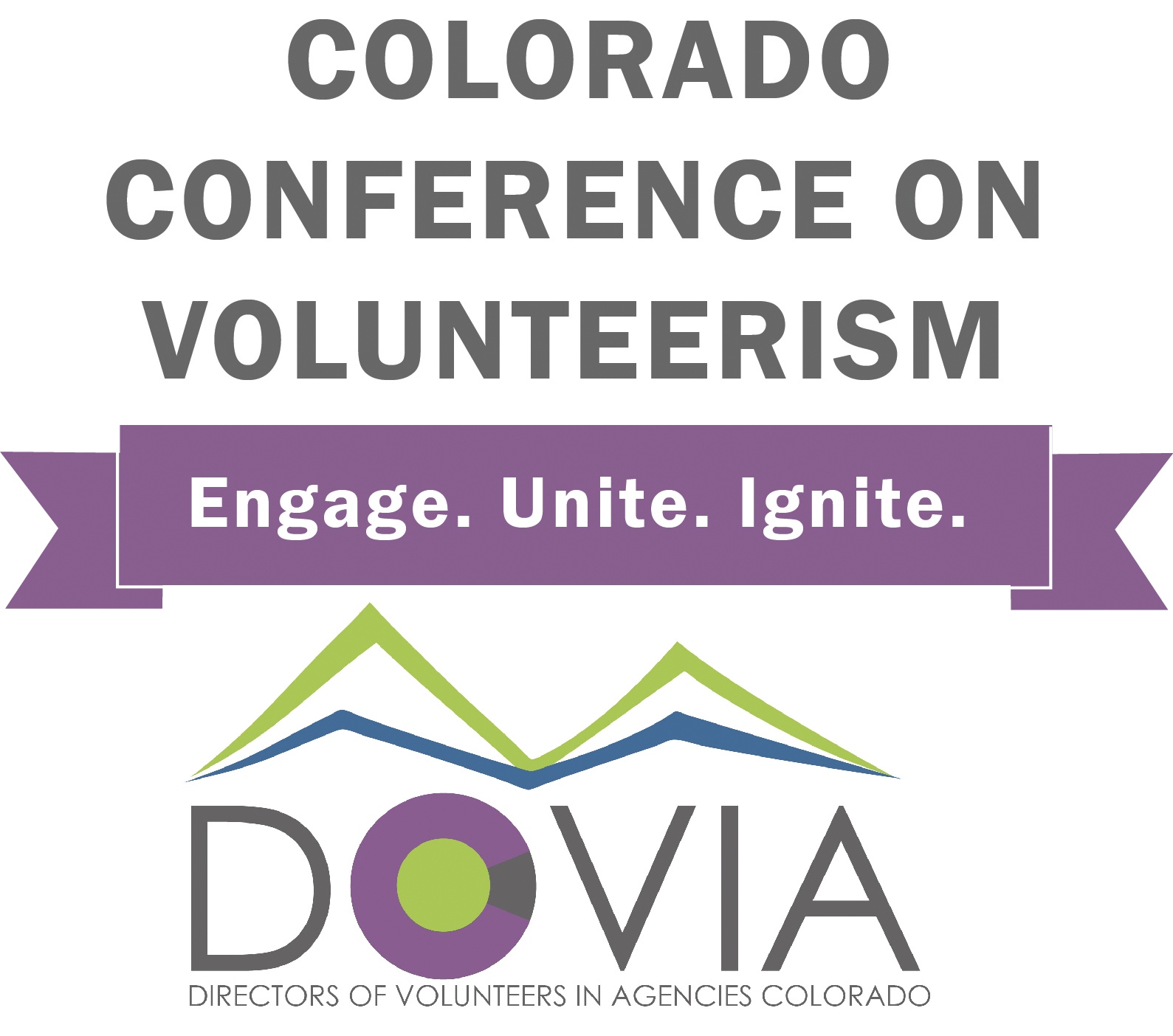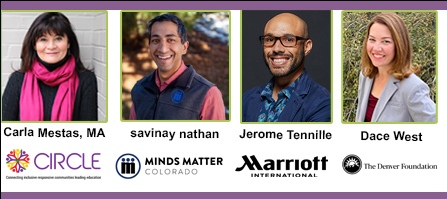 Hosted virtually over 2 half days on October 7-8, we are excited to continue the tradition of the Colorado Conference on Volunteerism (CCOV). Scholarship applications are open through August 31, 2021. Registration and scholarship information can be found
HERE
.
This year, we will open CCOV with a Keynote Panel holding a conversation around Equity in Volunteerism. As we get closer to the event, all registered attendees will receive a survey link to submit questions for our panelists. Keep reading to learn more about each of our panelists!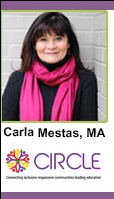 Carla Mestas, MA - She/Her/Ella, Founder/Executive Director of CIRCLE Organization
Carla is currently the Founder & Executive Director of the Denver nonprofit: CIRCLE Organization. CIRCLE stands for Connecting Inclusive Responsive Communities Leading Education. Carla is also the Principal of Mestas Consulting, LLC and has worked in social justice, diversity, equity and inclusiveness for nearly 20 years. She has professionally worked in numerous capacities as a consultant, public speaker, facilitator, trainer, writer and community leader.
Carla is a well-known consultant, coaching/peer mentoring and has worked extensively in diverse communities on the national, state and local levels. She believes in meeting individuals, groups, organizations and communities where they are. Carla brings a strong commitment to the causes of People of Color, supportive of allies and the efforts that create, sustain community well-being through acting, where all people experience a sense of belonging.
Carla has a keen sense of community and promotes transformational leadership amongst diverse leaders, communities and organizations in the public and private sectors. Carla is the recipient of the Community Rosa Parks Award. She has recently graduated from The Denver Foundation's Executive Directors of Color Institute, a two-year leadership cohort and was part of the Visiones Leadership program. She is a strong advocate and has a love of the arts, visual and performing with a solid commitment to Artivism.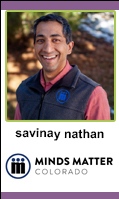 savinay nathan, Minds Matter of Colorado
Hi, I'm savinay, and I'm fortunate to have had a series of life events that have led me to gain clarity on my life's mission: To promote equity and eradicate suffering through peace, love, and compassion.
These events were blessings of both privilege and pain: To be born in India and observe deep poverty from the safety of an air-conditioned car. To spend the first 6 years of my life in Saudi Arabia and then move to the US at an impressionable enough age to wrestle with "third culture, first-gen" identity. To be diagnosed with a fatal tropical disease at age 12 and recover to become the first known survivor in American history. To study engineering at an Ivy League institution and work for 8 years in the military-industrial complex in Southern California. To wrestle with the gnawing feeling in my heart that there's something more to life than wealth and capitalist success, and then to leave a promising career, a stable salary, and my home to test that assumption. To earn an MBA in Global Economic Development from Thunderbird, only to make a sweeping shift to Denver to work at Denver Public Schools for the Chief Academic Office. To consult in nearly 20 countries around the globe on creativity and innovation, and now to serve as the first ever paid CEO of Minds Matter Colorado – a college access mentoring organization with 100% success helping bright low-income high schoolers earn acceptance to college with scholarships.
All along I've felt like my inner compass has guided me closer and closer to my North Star, and as I learn on my personal journey of using radical love and compassion to further equity and social justice in our community, I look forward to exchanging stories with you and learning your truth as we all move towards a brighter, more equitable future.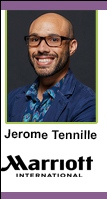 Jerome Tennille, Marriott International
Jerome Tennille has dedicated his life's work to creating a more positive culture of volunteering. He currently serves on the Corporate Social Responsibility team of Marriott International where he manages the employee volunteer program for Marriott's global team. Additionally, he's a consultant that focuses on corporate Social Impact strategy with The Uplift Agency. He's also an appointed Commissioner for the Governor's Office for Volunteerism and Service for the state of Maryland. Before that, he managed volunteer services for a national 501c3 nonprofit supporting families of fallen veterans. Jerome began his career of service in the US Navy. Jerome's work has been published by VolunteerMatch, Nonprofit Information, Impakter, and Business2Community. Through his consulting firm, Architecting Social Good, Jerome has collaborated with numerous organizations, including Habitat for Humanity International, America's Service Commissions, Volunteer Fairfax, Serve Ohio, and Peace through Action USA. He holds a Masters of Sustainability Leadership from Arizona State University and is designated Certified in Volunteer Administration (CVA).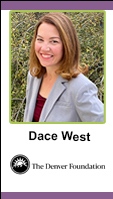 Dace West, The Denver Foundation
Dace West is the Chief Impact Officer at The Denver Foundation. In her role she serves as senior leadership and oversees the Impact Group, which brings together all the Foundation's philanthropic activities from work with donors to nonprofit grantmaking. Her portfolio also includes the Foundation's community leadership efforts, serving as a thought partner, engaging in public policy, and supporting evaluation and research. Prior to her work at the foundation, Dace was a highly regarded leader in the nonprofit and public sectors, working on multiple social issues across the Denver Metro area.