CCOV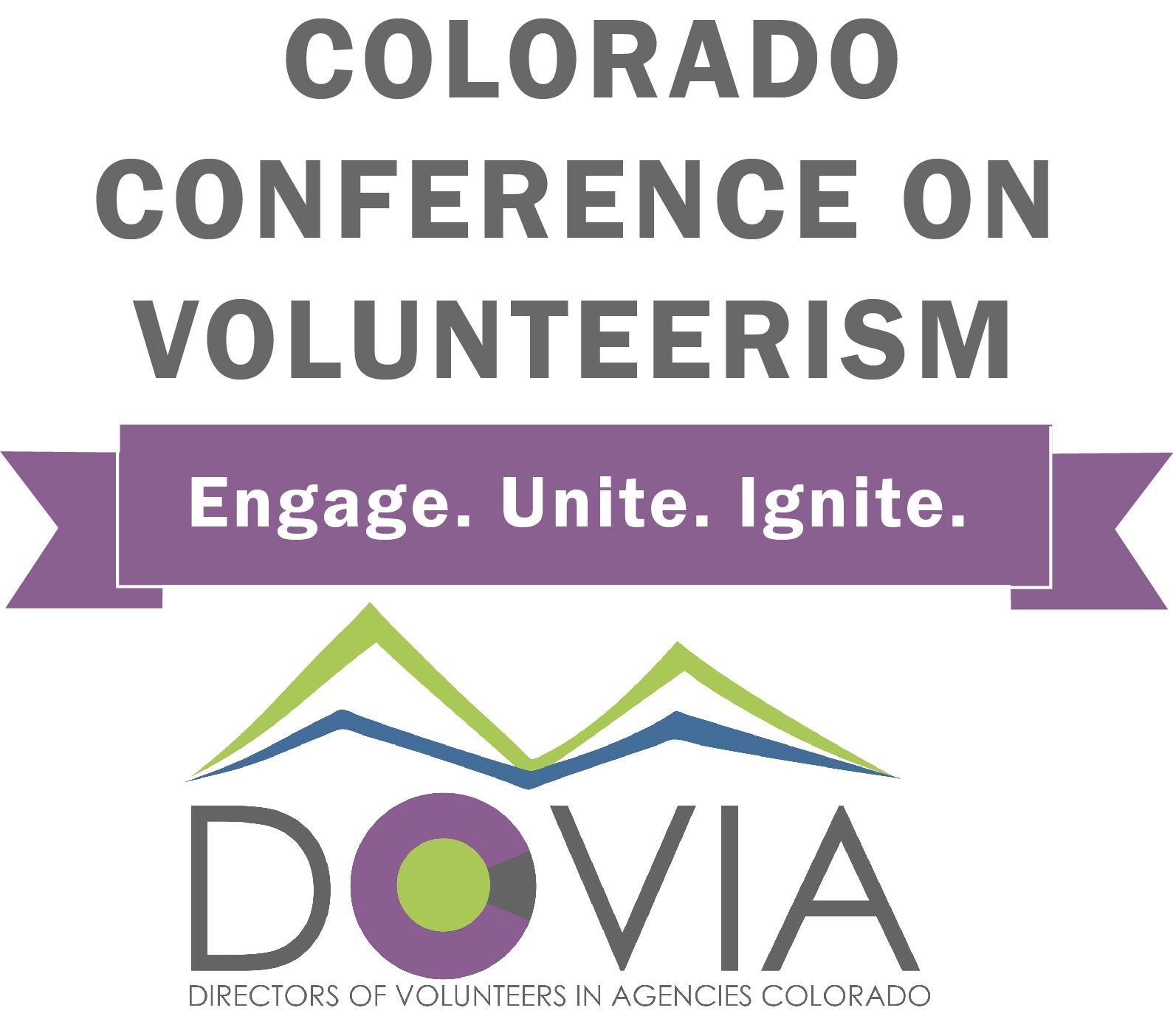 October 13-14th, 2022
Hybrid: Virtual or In-Person options
What: The Annual Colorado Conference on Volunteerism (CCOV). Check out this short 4-minute video on what to expect from this year's hybrid conference.
When: Thursday, October 13th | 9:00am - 1:45pm and Friday, October 14th | 9:00am-1:30pm
Where: VIRTUAL Zoom Platform | In-person locations
Why: Because YOU are the best volunteers and volunteer engagement experts around, and we can all learn a great deal from each other's experiences, stories, and ideas!
Who: Volunteer engagement professionals AND volunteers - all are welcome!

Click For Full Program

Why Attend the Colorado Conference on Volunteerism (CCOV)?
DOVIA Colorado & the CCOV provides experiences that volunteerism professionals do not get anywhere else! Those include:
Comradery in the field

Connections with other organizations with relevant training statewide

A place to ask for help/advice on all things volunteer management & engagement

Resources for best practices of volunteer engagement professionals in local organizations

Education and idea exchanges that apply across industries and geographies

Other people to share experiences with

Peer feedback

A unique focus on volunteering; specialized experience
Join us at this year's conference and make a plan to use what we build together to continue to grow and build your volunteer programs!
Want to attend but not sure your supervisor will let you go? Check out this sample letter to share with your boss on why you should go.
2022 Registration Fees:
Student/AmeriCorps Member: $25

Member Registration: $50

Non-member Registration: $85

On a tight budget? Consider applying for a scholarship to attend.
Refunds will not be issued for registrations. All conference presentations will be recorded and available for viewing of all registrants 30 days post-event.
For any questions about the conference, please contact Conference Chair, Allison

Waldvogel

, CVA @ dovia.ccov@gmail.com

Thank you to our 2022 CCOV Sponsors!