CCOV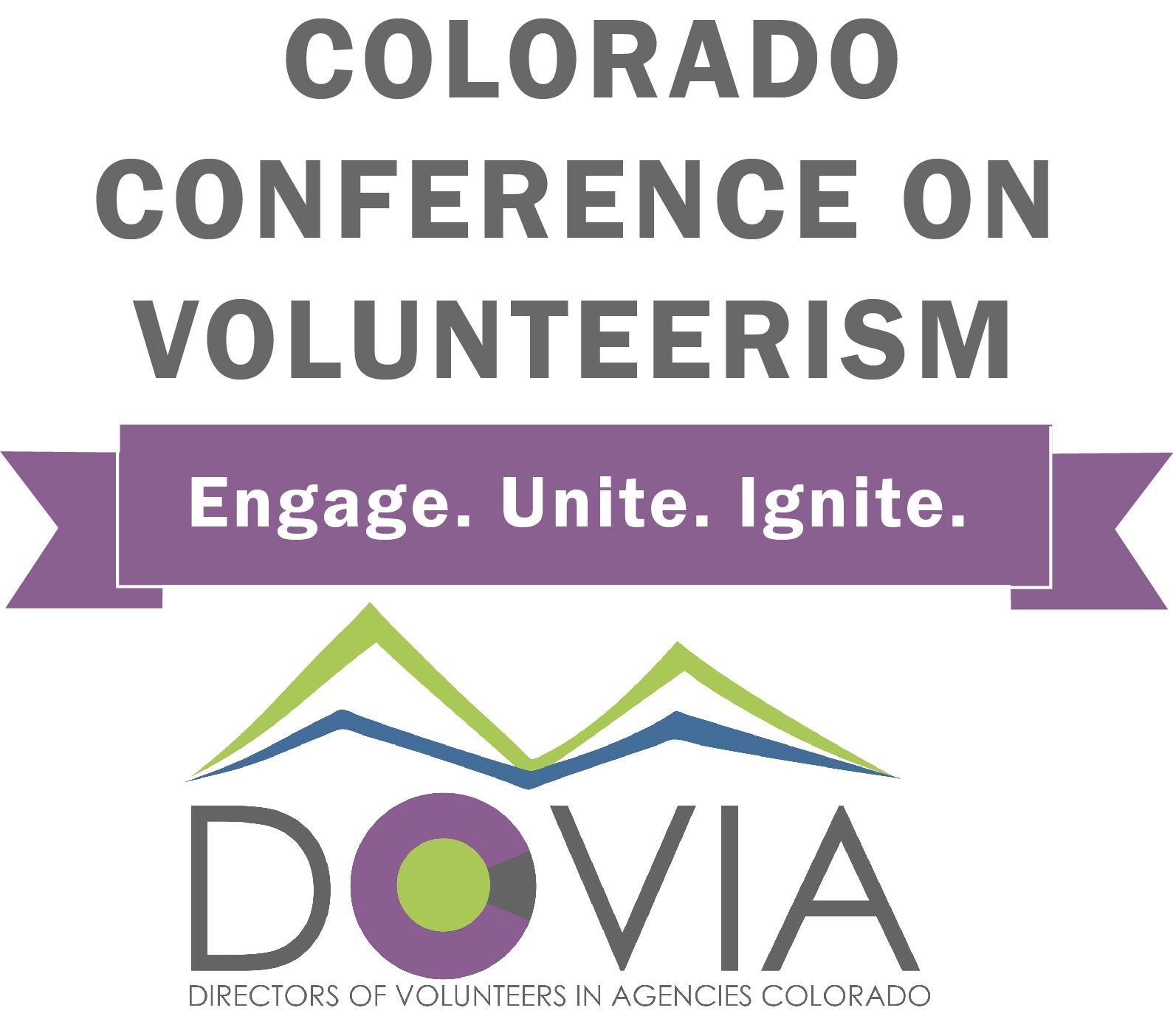 October 7-8th, 2021
VIRTUAL
Registration is OPEN! Click here to learn more and sign-up!
Scholarships are Available: Applications are due by August 31
Want to join us at the CCOV but haven't figured out how to fund the registration fee this year? We are excited to have scholarships available. Please apply by Tuesday, August 31, 2021. Submissions will be reviewed by the CCOV Committee. Recipients will be notified by Wednesday, September 15, 2021. If you're interested in applying - we welcome you to do so here

Submit your Program Proposal: Deadline is Friday, July 16
We have all learned a lot in the past year. We hope you will consider sharing something you have learned with your colleagues! Submit your proposal here by Friday, July 16. Notifications to all presenters will be made by August 2. All selected presenters receive FREE registration for the conference and a FREE DOVIA Colorado individual membership for 1 year.
What: The Annual Colorado Conference on Volunteerism (CCOV)
When: Thursday, October 7th, 2021 | 12:00-5:30p.m. and Friday, October 8th | 9a.m.-1p.m.
Where: VIRTUAL Zoom Platform
Why: Because YOU are the best volunteers and volunteer engagement experts around, and we can all learn a great deal from each other's experiences, stories, and ideas!
Who: Volunteer engagement professionals AND volunteers - all are welcome!

For any questions about the conference, please contact Conference Chair, Brittany McGarry @ brittany.mcgarry@gmail.com

2021 Registration Fees:
Student/AmeriCorps Member: $25

Member Registration: $35

Non-member Registration: $70